WELCOME BABY CUTTER!!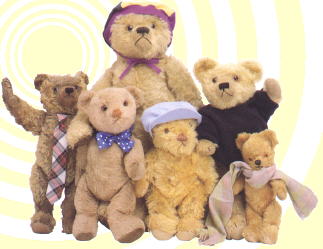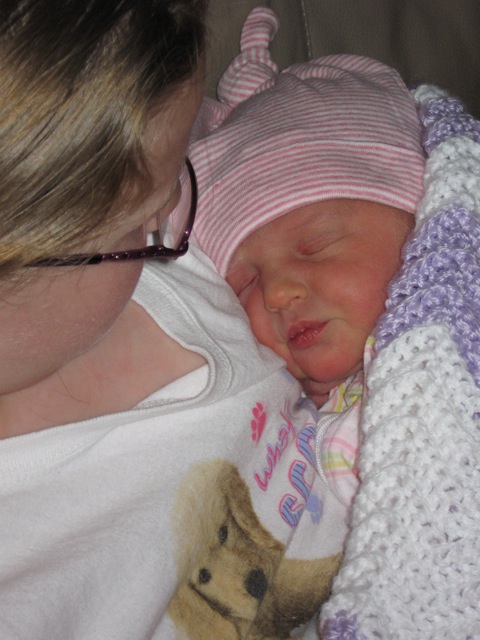 Date: December 29, 2008
Weight: 7 lbs 10 oz
Time: 10:27 AM
Length: 18.5 inches
Place: Oaklawn Hospital
Marshall, Michigan
Name: Anna Louise Cutter
Pictures:

She is so sweet, it hurts!!, She gets even sweeter!, All warm and fuzzy, My first bath, Sharing a yawn with mom, Go Blue!! This is my Grandma Louise, WARNING! WARNING! My very first pic!, So cute in Michigan gear, You can't imagine how warm I am, Nap Time, Me and my big sister, My Dad, me and sis, Mom was ready!!, Mom and Dad, Just enough hair to comb, The only digs I really need, Cute lips, Adam meets Anna, Mom, me and Adam, Mom, me and Sis

Here are some more photos: A kiss from Adam, Flowers from Aunt Susie!, Alyssa is getting the hang of it, Aunt Sue I'm Home! Come see me!, My Daddy!, Aunt Amy and Aunt Laura come see me too!, Grandpa, think I look like Daddy?, Me and the gals, Me and the boyz, Mom is home too, More with Adam, They call me peanut, My Daddy smells nice, Snuggling with Sis, Aunt Sue, I'm waiting!, Aunt Sue, please come kiss me!, Please? We three

Updated photos 1/3/09: That's alot of girls, Looks like she's done this before, I'm soooo pretty!!, The boys are playing, My brother again, Just hangin' in my car seat, My Family!, My whole family likes to bathe me, But my dad does it best, Uncle Dan and Aunt Molly, This is my Grandma Kay, Aunt Sue, I can't wait to see what you brought me from Hawaii!!, Another of me and Grandma Lou!, How can you stay away?, Smile or burp?, I feel pretty, oh so pretty, w/ cousin Andrea, w/ cousin Emily, w/ cousin Kathleen, w/ my Aunt Susie
AUNT SUSIE COME SEE ME PLEEEEAAASSSSE!!!!!
Update - Aunt Susie Came to visit me on January 16, through lots of snow - thanks Aunt Susie!
Updated photos as of 2/6/09: Here is Aunt Sue!, Aunt Sue and Rachel, w/ my cousins and my sibs, w/ cousin Alex, w/ cousin Alex and Sis, w/ my Sis and Bro, I don't always wear pink!, Thanks for the quilt Aunt Sandi!, Grandma Kay made a great sitter, w/ Stephanie, Still no Kzoo bib!
We will have plenty of pictures to share with you, our family and friends...Keep checking
---