Types, Classes, Interfaces
---
Classes and Interfaces
When is it useful?
Binary Search Example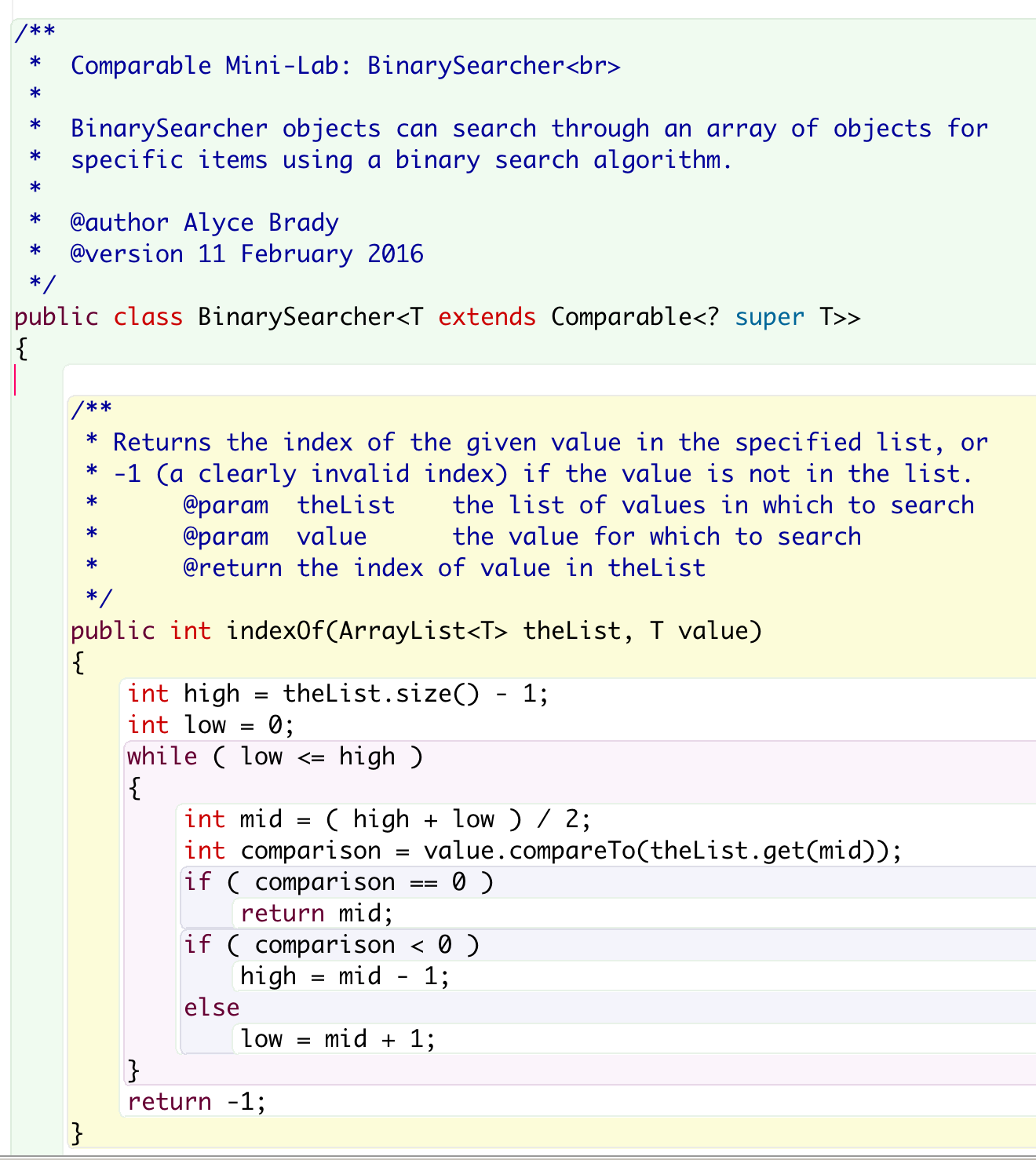 Notes: Comparable example is
Simple: Only specifies one method (compareTo)
Complicated: We don't want to compare against just any other comparable (e.g., don't want to compare Strings and Students). Instead we only want to compare objects of a concrete class that implements Comparable against other objects of the same concrete class, and that leads to some complicated syntax.
---
Alyce Brady, Kalamazoo College